Desktop-only, vulkan-only and mostly Haskell.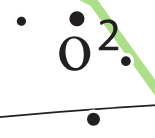 Games
Installation
There are some binary dependencies:
Most of the packages are published on Hackage, you don't need to clone all the repositories here.
But you may need to pin all the versions:
Look at game project files for configuration example, those should work with both stack and cabal builds.
Some problems may arise in Nix setups, but I don't know anything about it. You'd better consult your local Nix guru.
Contacts